Helping make your dream home a reality
Build
Weather you want to build your dream home, an investment home or your first home we can help you achieve this stress free and in a timely manner
Renovate
Are some or all of the rooms in your home out dated or just don't suit you anymore or just in need of an update we can make your current home work better for you
Extension
Like where you live but the house does not suit you or your growing needs any more, we can make your house in the location you prefer perfect for you again.
Consulting
Need help with the building process and understanding it better, from initial planning to purchasing the best block for your house, then on to drafting and the construction. We will be with you throughout the whole process from start to finish
Commerical
If you are a small business owner like ourselves we can update your premises to meet the ever changing expectations of your clients.
Big Or Small Projects
Weather a small or big project we can work with you to achieve the outcome you want.
Welcome To
Cottonwood Homes
Cottonwood Homes are a family-owned business, where value-for-money is our mission, and quality is our goal. We aim to provide your family a home that will not only provide comfort and style for years to come, but will be an investment whose value continues to increase into the future.
When you speak to us, you speak to the people who build your home, and we're here to help. You'll find us friendly and willing to give you the advice you need to make decisions, and move forward quickly with your plans.
Whether you're wanting to BUILD a new home, RENOVATE your existing home or add an EXTENSION, give us a call and have a chat about the possibilities.

Cottonwood Homes
Why Choose Us?
Very Personal one on one service, you talk directly to the person who builds your home, a local family run business.
We work closely with a professional network of local trades, working together to offer a higher quality, more personalised and better value service.
Master Builder Award winning builder.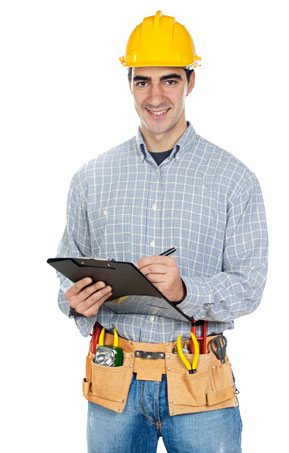 We offer an exciting range of designer floorplans, facades and inclusions, while all of our plans can be customised to suit your personal requirements.
Get in Touch
Cottonwood Homes
Testimonials

Thank you to Grant, Bobbie and all the team of workers you have done a wonderful job we are so pleased with our new home it's just beautiful and exactly what we wanted we can't thank you enough. We always said we would never build because of all the hassles other's have with their builders and I think I heard every horror story imaginable when I worked at the private certifiers, but you guys made the process so easy it was a dream come true, nothing was ever too much trouble even some of the odd requests we had that just made a house our home. There were no surprises you kept us in the loop all the way. Thank you, thank you, thank you!!! what more can we say.
If anyone is looking for a builder in Hervey Bay I would definitely recommend Cottonwood Homes they are a great bunch of workers always very approachable and do an awesome job.
Joy and Neil Kempthorne, River Heads


Cottonwood has built quite a different style of home for us and we cannot be happier with the quality of the result and how they made it happen. Our experience with Grant and Bobbie throughout the build has been very easy and without stress. Grant's attention to detail is amazing and well appreciated, as well as his flexibility and suggestions to improve the build along the way. We would definitely recommend them and wouldn't hesitate to use them again.
Nicole Hoppener and Mat Schellar


Grant and Bobbie from Cottonwood Homes are the best people to deal with for the completion of any building job, in our case, they took over of an incomplete job from another builder and were able to complete it with promptness and mindful of our situation.
We sincerely recommend Cottonwood Homes to anyone.
David & Suzy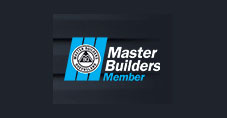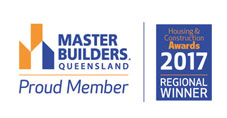 We're here to help! Call us TODAY!